We are delighted to offer some services for your pleasure!
Our services are rooted in advocating for the equitable inclusion of Black people and our diverse cultures.
Love, Light & Learn Interactive Workshops
Love, Light & Learn Interactive Workshops are educational and fun filled sessions.  Each workshop encourages comprehension, literacy, music, and physical movement, all of which center around a read aloud of a story.
Our read aloud is accompanied by a lesson that ties in with the day's literature. Following this, the participants are given a chance to apply what they've learned through a reflective, comprehensive activity and the session wraps up with an active, movement component emphasizing the importance of physical activity and wellness.
*CUSTOMIZED SERVICES ARE MADE AVAILABLE UPON REQUEST*
OUR WORKSHOPS CAN BE MODIFIED FOR ANY SPECIAL EVENT INCLUDING BUT NOT LIMITED TO:
•BIRTHDAY PARTIES •COMMUNITY GATHERINGS •EARLY YEARS CENTRE PROGRAMMING
•ELEMENTARY SCHOOL EVENTS/ASSEMBLIES
Inquire for availability and pricing, we look forward to connecting with you soon!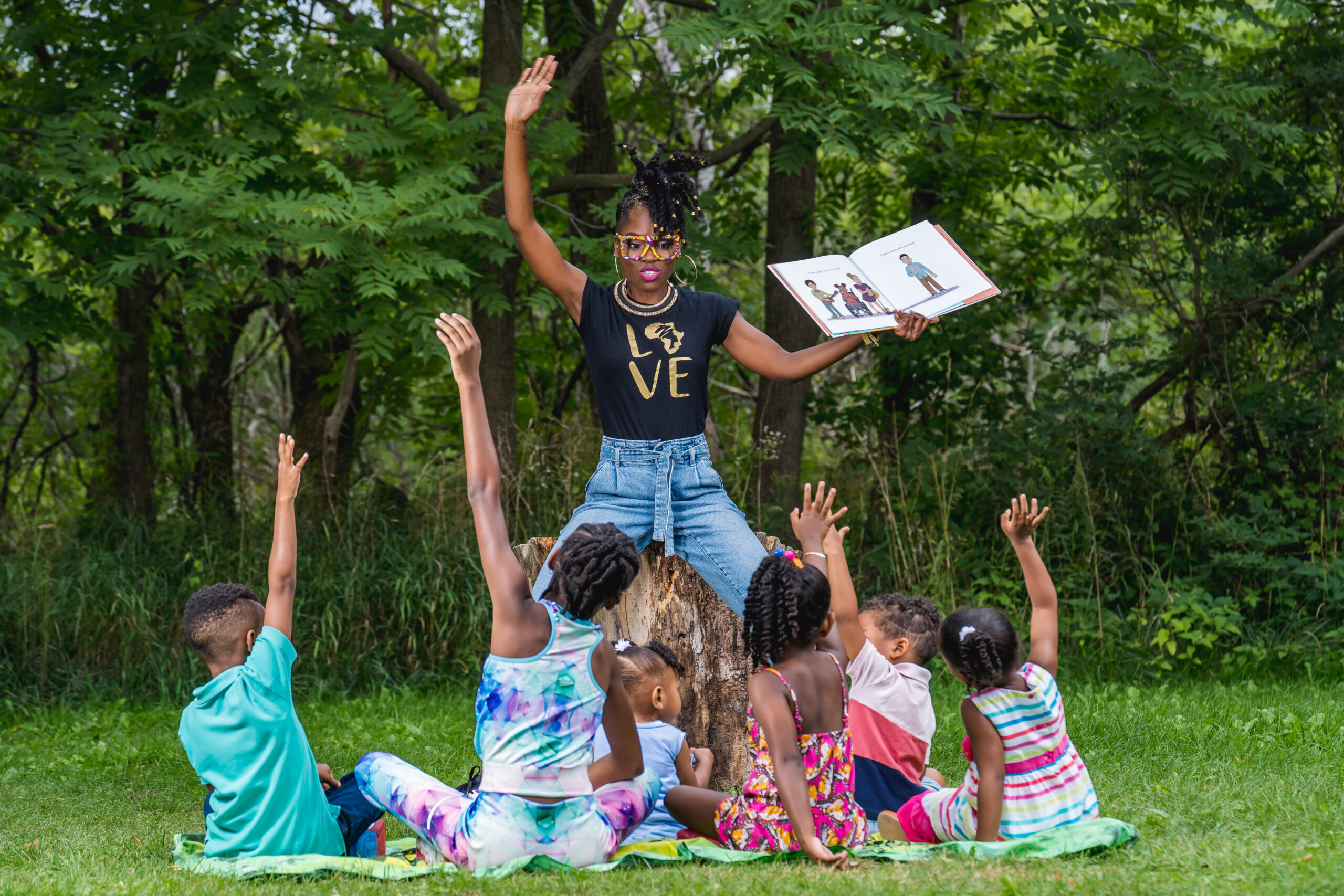 Love, Light & Learn Reading Rooms
COMING SPRING 2023
Rise and Shine with Ms. Love
COMING SUMMER 2023
"Our school hosted a book reading workshop with The Love & Light Collective.  Ms. Love was wonderful to work with in organizing and working within our timeline and age groups.  On the evening of the workshop, the kids were captivated with Ms. Love's vibrant personality, beautiful songs and enthusiastic reading.  They also thoroughly enjoyed participating in the interactive and movement portion of the workshop.  Thank you, Ms. Love!"
"Dominance Forbes Foundation Inc. would like to extend the utmost gratitude to "The Love & Light Collective" with her captivating reading methods that kept the children engaged and participating. We would recommend "The Love & Light Collective" to everyone!"
The Kenyan Canadian Association (KCA) would like to express heartfelt gratitude for the Love & Collective's participation as an expert panelist in our Media's Roles in Ending Gender-Based Violence webinar held on Saturday, October 16, 2021.

The valuable information about gender-based violence; cyber-bullying; and education and empowerment for young women and girls that Ms. Love was able to share with our audience made a positive impact. Ms. Love's thorough presentation and wealth of information contributed to the overall success of the webinar."